1. præmier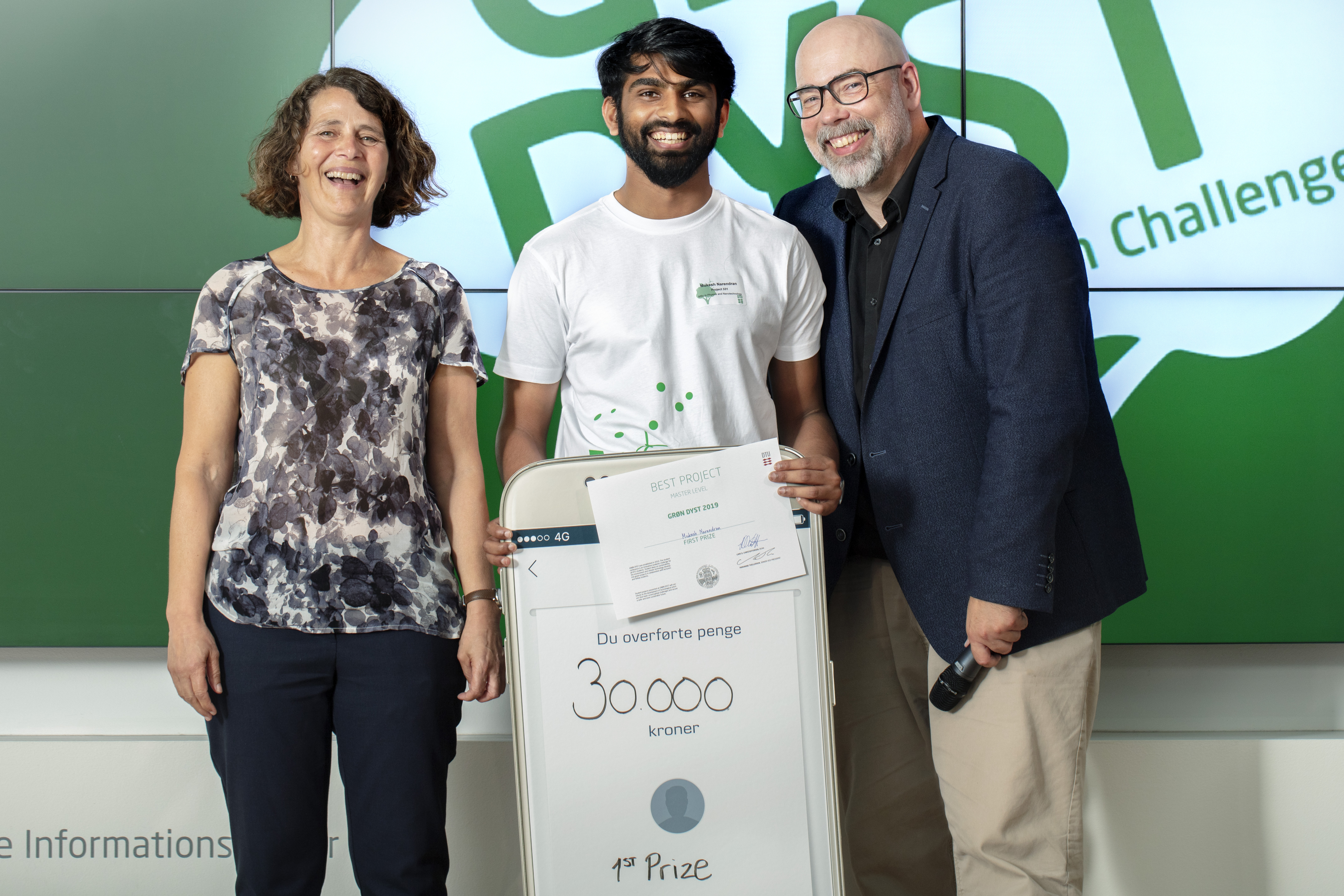 Category

Project no and title

Names

Motivation

Bachelor course

Sponsored by the Otto Mønsted Foundation

104:

Optimizing hand-washing by the use of ultra violet light

Christian Foss

Franela Holm

Jørgen Jensen

Niels Sauer

Peter Svendsen

William Taul Madsen

Very innovative, potential strong impact. BUT uncertain of regulatory approval.

Very innovative solution to a major problem.

Easy applicability, spot on target group, easy implementable.

Bachelor final project

Partly sponsored by Alfa Laval

215:

Eco-redesign of a snowboard by incorporation of recycled "ocean plastics"

Christoffer Søholm Kristensen

Jia Jue Johannes Chen

Big potential, technical feasible project.

A green complete product ready to sell and use.

You can see they really burn for their product and they think it is funny.

Master course

331:

Lignin-based Second Generation Biofuel From Wheat Straw Agricultural Waste

Mukesh Narendran

Good pitch. Nice circular idea. Great social dimension.

Innovative, applicable, focus on SDG.

Good business Model. Significant and visionary project with high impact contributing to several SDG's.

Master thesis

Sponsored by the Otto Mønsted Foundation

415:

Effect of land use on the water and CO2 exchanges between the land and atmosphere

Bendik Nordstrøm

Global perspective, Huge potential of ressource savings, strong contribution to SDGs.

Clearly communicated project with interesting perspective for improving global efficiency in agricultural production.

Useful and innovative.